One big to-do that was looming over us was to sort/organize and make available, in our shop, Clover's extensive line of sewing tools. These tools are such assets to have in a sewing kit and they tend to have a little bit of everything no matter what your discipline is. Some personal favorites here at the shop are the Point 2 Point Turner and the Wonder Clips.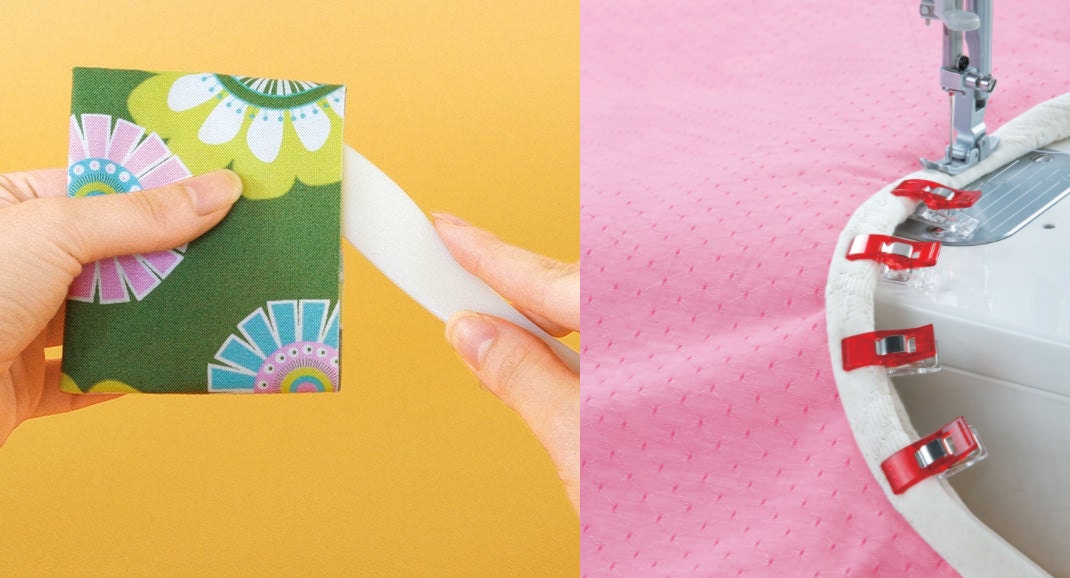 Clover's Point 2 Point Turner is a simple but versatile tool that gets a lot of general use outside of its intended use. It's made of durable material and smooth so as not to snag precious fabric. And sure, it's great for turning points right side out but I also tend to grab it when I need to fetch thread out from under my sewing machine's presser foot or preventing puckering when I'm feeding a fussy layer of materials through the machine.
For holding together layers of fabric for sewing, Wonder Clips are a quick solution. These are especially great if you are a quilter or seamstress and need to make use of the 1/4 and 1/2 inch seam allowance markings designed right into the clip. They also come in a variety of bright colors which make them easy to see in my messy and crowded sewing kit.